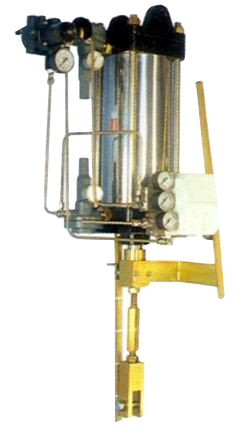 Bore sizes: 2" to 12"

Stroke: Upto 20" standand. Higher sizes on request.

Specifications: Max. working pressure - 150 Psig. Max. working temp. - 80oC

Air consumption: 1.0 SCFM

Control pressure connection: 1/4" NPT (F)

Features: Higher strokes, Stayput action.

Application: To operate dampers and butterfly valves, used for control of ID and FD fans in boilers.